What is UVcan?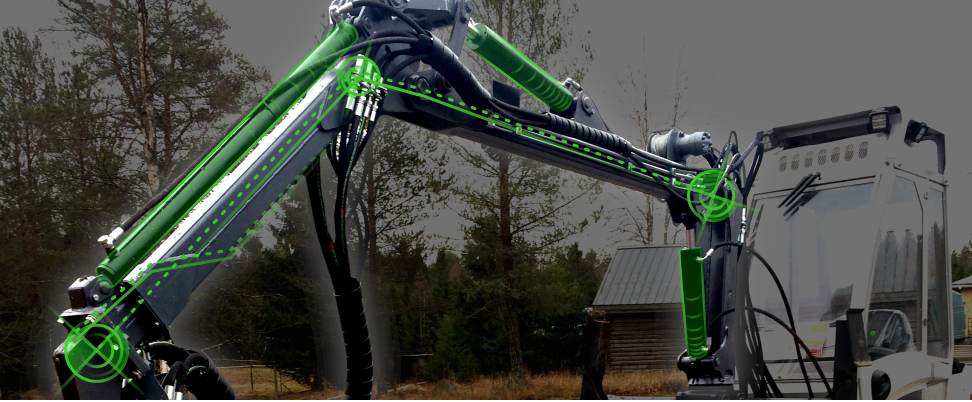 Easy to install and use
UVcan is user friendly, easy to use electronic control system that adapts completely to the vehicle's requirements. Be it a forestry crane, front loader, excavator, dump truck, or any other hydraulic device, UVcan adapts to it and creates a control system made just for that purpose.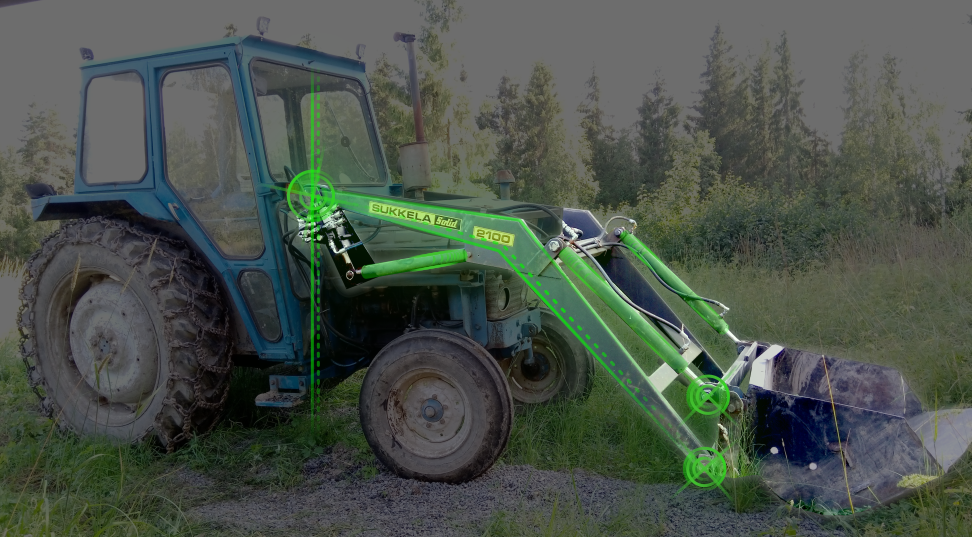 Modular by nature
Each UVcan control module has it's own responsibilities, which ensures that any individual module can be removed from the system and the rest continue their operation. In case of fault, the UVcan indicates precisely the location of the fault, making maintenance easy even without any particular knowledge of electronics.
Build a control system that suits Your machine
Because all UVcan control modules are independent devices, they can be connected to each other in almost any way possible. This way a completely unique control system can be built to fit the vehicle. Here's only a few examples:
| | | |
| --- | --- | --- |
| Front Loader | Forestry trailer | Forestry machine |
The same idea can be improvised even further. For example, a front loader and a forestry trailer can be controlled with the same joysticks, when separate control systems is not necessary.
Although UVcan control modules were originally designed to be used together to make up a whole UVcan system, they can also be used individually as a part of a third party control system. All our products use standardized protocols for communication, minimizing vendor specific design in the control system architecture. Contact us for more information on application dependent use cases.
CAN-bus technology
UVcan is a distributed control system. It consists of multiple controllers, or modules, which not only work individually, but also communicate with other modules in the system. This communication is done over the CAN-bus, an industry standard, reliable communication protocol used widely in industrial, automotive, marine and aerial vehicles all around the world. By using the CAN-bus, the wire harness can be simplified greatly. And as connectors and wires are the most vulnerable part of an electrical control system, CAN-bus technology improves the reliability of the whole system.
| | |
| --- | --- |
| Supply voltage | 8 - 30 V DC |
| Operators | 4 |
| User interface | Touchscreen color display |
| Compatible hydraulic valves | Current controlled, Ratiometric voltage controlled (Danfoss PVG), CAN-bus controlled |
| Vehicles | Forestry machines, tractors, cranes, trailers, dump trucks, fork lifts |