UV0D 4.3" RGB touchscreen display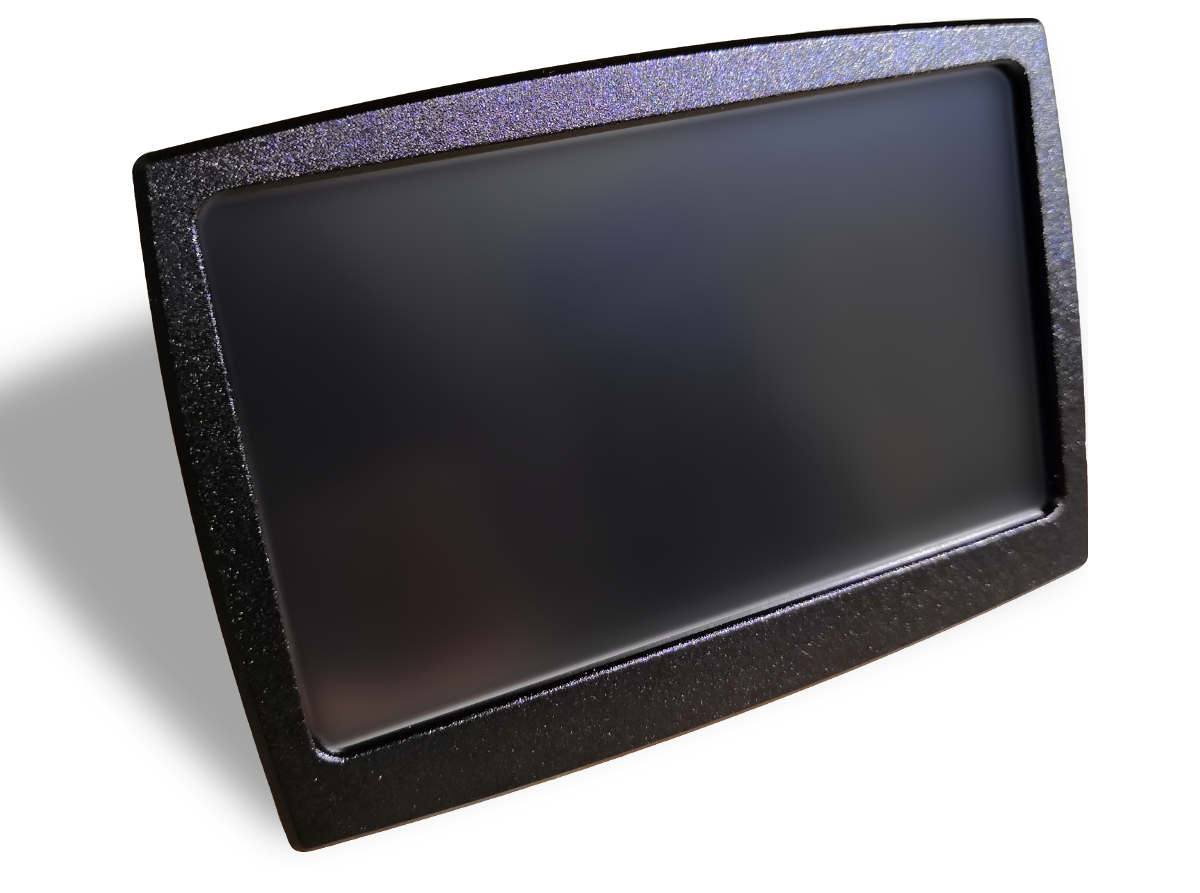 UV0D touchscreen display works as a graphical user interface for UVcan control system. It's 4.3" display is big enough to use even with gloves on, but small enough to be easily installed in tractors, forest machines, or any other machinery. The colors on the RGB touchscreen are vivid and bright enough to be readable even in direct sunlight.
With an anodized aluminum enclosure, the UV0D is built to last. Milled from two pieces of solid aluminium, it is both durable and nice to look at.
Unlike traditional industrial displays, UV0D does not run Linux underneath. It is a microcontroller based embedded system, running a blazing fast real-time operating system. As Linux-based displays require 10-30 seconds to boot up, UV0D boots up instantly, ready to be used.
Configuring the settings for UVcan devices is simple and easy even for an inexperienced operator. The user interface is constructed from descriptive pictures and big, easy to tap buttons. Vivid colors and anti-aliased fonts make looking the display a pleasure.
UV0D touchscreen display is connected to the rest of the system via M12 connector. The power and CAN-bus is feed from the same connector, keeping the wire harness very simple.
| | |
| --- | --- |
| Display type | RGB TFT |
| Touchscreen | Resistive |
| Display size | 4.3" 480x272 |
| Height | 77 mm |
| Width | 113 mm |
| Supply voltage | 8 - 30 V DC |
| Boot up time | less than 1 second |
| Communication protocols | CAN-bus, CANopen protocol |
| IP-rating | IP67 |
| Material | Anodized aluminum |